DEAR CUSTOMERS!
Our firm was founded as a private Company in 1989. The initial of trading witnessed extensive development in our activities enabling us to provide a service in trade and to Ship Owners as Agents. We also supply the provisions to vessels and more complex matters of advise over statuatory requirements both in respect to vessel's.
Our highly professional staff enable us to render services of the highest European standard.
We have our own transport modified to the needs of ships as well as our own warehouse and modern offices. We are at Your disposal round – the – clock.
Meeting the expectations of the market our Company is expanding the business beyond the polish ports. We perform our services not only in Gdańsk and Gdynia, Szczecin and Świnoujście, but also in many european ports such as Latvia (Riga), Lithuania (Klaipeda), Denmark (KALUNDBORG Kopenhagen), Sweden (Karlskrona), Holland (Ijmuiden) and many others. 
We invite You to take advantage of our services.
President
Georgios Orfanos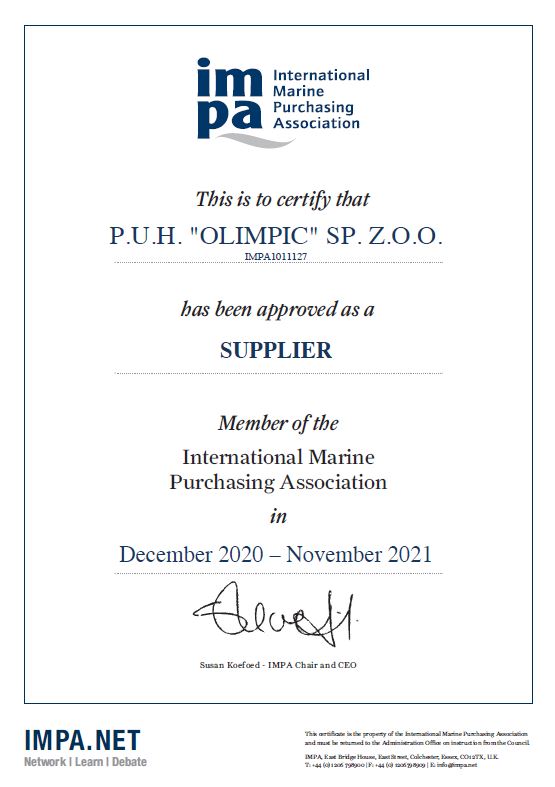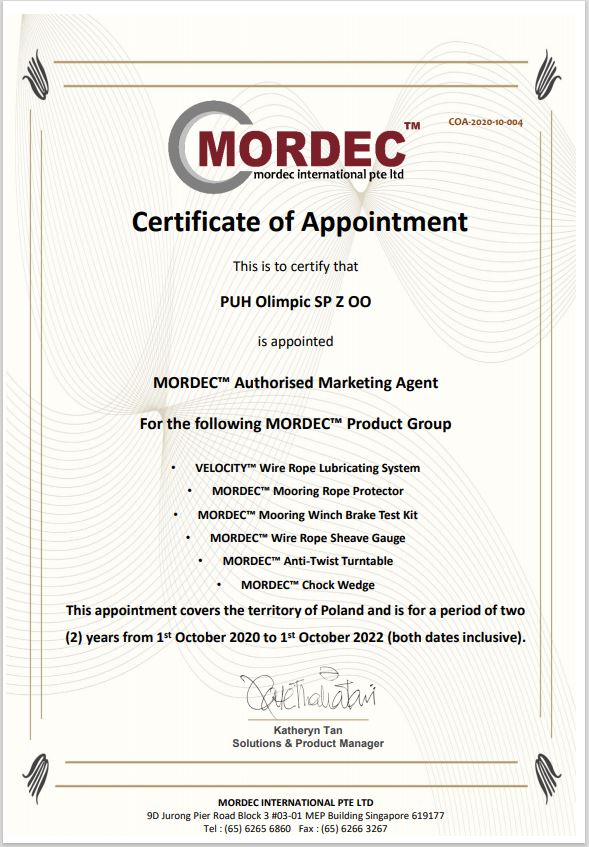 Georgios Orfanos
President
e-mail: olimpic@olimpic.com.pl
---
Fotini Orfanos-Strugała
V-ce President
kom: + 48 693-087-160
e-mail: tina@olimpic.com.pl 
---
P.U.H. "OLIMPIC" Sp. z o.o.
ul. Potasowa 6 81-154 Gdynia
phone: +48 58 782 10 10
fax: +48 58 782 10 50
---
NIP/TAX: PL 586-015-83-06
REGON: 008301913
KRS: 0000113863
Kapitał Zakładowy: 50.000,00 PLN
Jesteśmy przedstawicielami firm: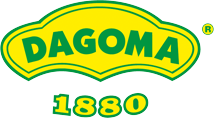 Jesteśmy zrzeszeni w: