SHIPPING AGENCY
We have pleasure to introduce OLIMPIC shipping agency founded in 1989. Scope of our service covers all polish ports includes services rendered to worldwide situated shipowners.
Our rapid business expansion is ensured by highly experienced staff, working twenty four seven, entirely dedicated to your needs.
Good relationships with port authorities (incl. Port State Control and classificational societes) and checked through years subcontractors guarantee smooth and top quality services at formidable prices. Since the beginning of 2000 year we have been operating from our modern new premises situated very close to port area, enabling us to act fast and efficiently.
Recomendations can be supplied on request! Please do not hesitate to contact us for further inquires.
Marcin Gąstoł
Shipping Agent (Clerk)
mob: + 48 515-042-397
e-mail: mgastol@olimpic.com.pl
---
Wiktor Kozłowski
Shipping Agent (Clerk)
mob: + 48 693 769 405
e-mail: wkozlowski@olimpic.com.pl
---
P.U.H. "OLIMPIC" Sp. z o.o.
ul. Potasowa 6, 81-154 Gdynia, Poland
phone: +48 58 782 10 10
fax: +48 58 782 10 50
Our regular customers:
Bulseas Marine Management S.A. | Konkar Shipping Agencies S.A. | Dredging & Maritime Management S.A.
SMT-Eureka Shipping Dynacom Tankers Management Ltd.
Jesteśmy przedstawicielami firm: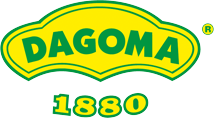 Jesteśmy zrzeszeni w: